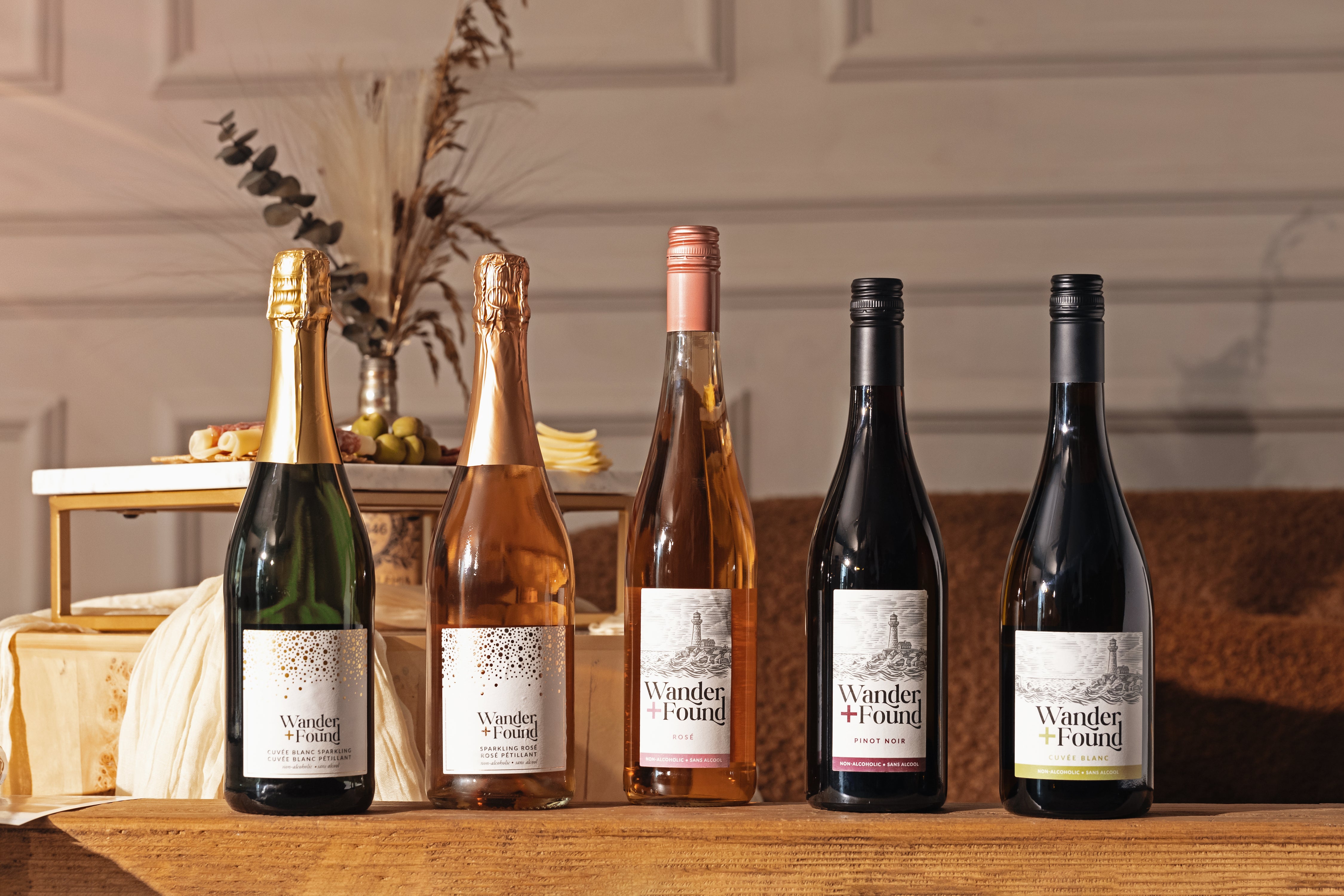 Best in Class Non-Alcoholic Wines
Sophisticated, Award Winning, For All
Low calorie and complex with meaningful health benefits - Wander+Found wines have become irresistible
From Germany's esteemed winemaking Rhine region, our vintners draw upon generations of wine-making knowledge and the finest old-growth vines to create robust wines with rich flavours. Savour the experience without the alcohol - try our wines today.
"Not all those who wander are lost"
- Tolkien
★★★★★

I've tried many non alcoholic wines in my quest for a healthier lifestyle and this is the closest to red wine I've found so far. Well done!

Linda K.
★★★★★

Excellent flavour, not too heavy on the berries like a cab. Great blend and very smooth

Deanna K.
★★★★★

So delicious, and not super sweet like most NA bubbles! Great with fruit or fake mimosa, or just by itself!

Emily C.
★★★★★

This rose was flavorful and interesting - will definitely purchase again

Angela A.
★★★★★

This was surprisingly wonderful! Not sweet, not dry, perfectly tart and fresh! Cannot wait to drink outside in the sunshine with a bit a fruit!

Jodi M.
"It is great to have wine back in my life"
Whether you are sober curious, sober or just wanting an alternative for the night, these complex non-alcoholic wines are the perfect companion for any table.